行业动态
推荐产品
联系嘉瑞杰
山东嘉瑞杰机械科技有限公司
联系人:王经理
电话:0531-88670722
手机 : 15866677695

地址:济南市天桥区梓东大道鑫茂科技城143号楼102室
国内常见的手板加工方式有哪些?
手板在某些情况下称为首版,顾名思义就是在没有大批量的生产前,根据产品外观图纸和结构图纸一般先做出来少量的样品,从而用来检查产品外观或者结构合理性的功能样板。那么哪些行业是手板厂或者手板公司用户呢?运用站长之家的大数据工具,我们搜索手板这一关键词,发现需求比较旺盛的是汽车、家电、电器、玩具、科技等行业。为这些行业制作手板和快速模具,国内常用的方式有:CNC加工、SLA、SLS、SLM、FDM、真空复模、低压灌注、钣金制作,我们将从定义、使用材料、软件使用、可加工零件、优点和缺点上比较这几种手板加工方式。
In some cases, the hand board is referred to as the first edition. As the name suggests, it is a functional template for checking the rationality of product appearance or structure by making a small number of samples according to product appearance drawings and structure drawings before mass production. So which industries are users of hand board factories or hand board companies? Using the big data tool of the webmaster's house, we searched the keyword "hand board" and found that the industries with strong demand are automobile, household appliances, electrical appliances, toys, technology and so on. The commonly used methods for making hand boards and rapid tooling for these industries in China are: CNC processing, SLA, SLS, SLM, FDM, vacuum re molding, low-pressure pouring and sheet metal manufacturing. We will compare these hand board processing methods in terms of definition, materials used, software use, Machinable parts, advantages and disadvantages.
1. CNC加工
1. CNC processing
CNC加工是电脑数控机床,按编程好的程序通过控制刀路把一整块板材切削而成,是目前在国内应用为广泛的手板制作方法,操作方法复杂,需要操作人有丰富的经验。主要用于在塑胶与金属板材的加工,可在市场上所有板材上进行切割,是一种减材技术,只能加工出有一定弧度的圆角,而无法直接加工出内直角,要通过线切割/打火花等工艺来实现。
CNC machining is a computer numerical control machine tool, which cuts a whole plate by controlling the knife path according to the programmed program. It is a widely used hand board manufacturing method in China. The operation method is complex and requires the operator to have rich experience. It is mainly used for processing plastic and metal plates. It can be cut on all plates in the market. It is a material reduction technology. It can only process rounded corners with a certain radian, but can not directly process inner right angles. It should be realized by wire cutting / spark and other processes.
2.SLA
2.SLA
SLA即立体光固化成型法,3D打印技术的一种,所用材料类多为树脂,用特定波长与强度的紫外线激光聚焦到光树脂表面,使之层层固化,终层层叠加构成一个三维实体。凡是3D打印均是一种增材技术,从0到1的过程。SLA是早出现的快速原型制造工艺,成熟度高,由CAD数字模型直接制成原型,加工速度快,产品生产周期短,无需切削工具与模具,可以加工结构外形复杂或使用传统手段难于成型的原型和模具。SLA设备昂贵对工厂环境要求比较高,模具成型后强度,刚度,耐热性有限,不利于长时间保存。
SLA is a three-dimensional light curing molding method, a kind of 3D printing technology. Most of the materials used are resin. Ultraviolet laser with specific wavelength and intensity is focused on the surface of the light resin to cure it layer by layer, and the final layer is superimposed to form a three-dimensional entity. All 3D printing is an additive technology, a process from 0 to 1. SLA is an early rapid prototyping manufacturing process with high maturity. It is directly made into prototype by CAD digital model, with fast processing speed and short product production cycle. It can process prototypes and molds with complex structure and shape or difficult to be formed by traditional means without cutting tools and molds. SLA equipment is expensive and has high requirements for the factory environment. The strength, stiffness and heat resistance after mold forming are limited, which is not conducive to long-term storage.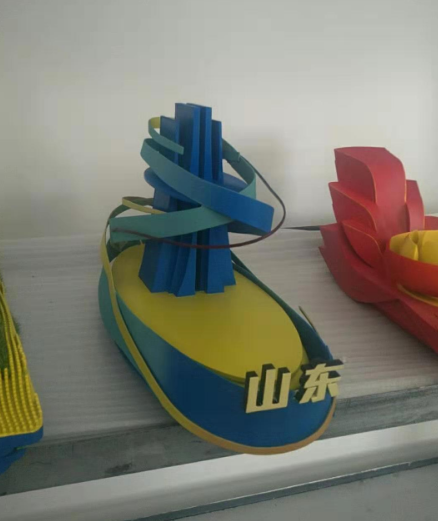 3.SLS
3.SLS
SLS即选择性激光熔融,3D打印技术一种,目前成熟的工艺材料为蜡粉及塑料粉。打印时激光束对平铺的粉末进行有选择地烧结,一层完成粉盒下降,再平铺一层粉末激光烧结,全部烧结拿出粉盒去掉多余的粉末,就可以得到一烧结好的零件。SLS制作的手板模具强度高,韧性好,可用来制作轴承、齿轮、部件、电子部件,因不需支撑,材料的利用率高;但它的在手板加工过程中有污染;速度相对较慢。
SLS is a kind of selective laser melting and 3D printing technology. At present, the mature process materials are wax powder and plastic powder. During printing, the laser beam selectively sinters the tiled powder, one layer of powder box is lowered, and then one layer of powder is tiled for laser sintering. All the powders are sintered. Take out the powder box to remove the excess powder, and a sintered part can be obtained. SLS handboard mold has high strength and good toughness, and can be used to make bearings, gears, components and electronic components. Because it does not need support, the utilization rate of materials is high; But its is polluted in the process of handboard processing; The speed is relatively slow.
4.SLM
4.SLM
SLM即选区激光熔化成型技术,是目前金属3D打印成型中普遍的技术,采用精细聚焦光斑快速熔化预置金属粉末,直接获得任意形状以及具有完全冶金结合的零件,得到的制作致密度可达99以上。SLM制作手板模具的过程中,由于制件通常较复杂,需要打印支撑材料,制件完成后需要去除支撑,并对制件的表面进行处理,所以制作时间会比较长,成本较高。
SLM, namely selective laser melting forming technology, is a common technology in Metal 3D printing and forming. It uses fine focusing spot to quickly melt preset metal powder, directly obtain parts with arbitrary shape and complete metallurgical combination, and the manufacturing density can reach more than 99. In the process of SLM making hand mold, because the parts are usually complex and need to print support materials, the support needs to be removed and the surface of the parts needs to be treated after the parts are completed, so the manufacturing time will be long and the cost will be high.
5.FDM
5.FDM
FDM即熔积成型法,FDM的材料一般是热塑性材料,如蜡、ABS、尼龙等,以丝状供料。材料在喷头内被加热熔化。喷头沿零件截面轮廓和填充轨迹运动,同时将熔化的材料挤出,材料迅速凝固。并与周围的材料凝结。FDM制作手板模具的过程中, 价格相对较低,材料无害,无模具费,可以制作多种颜色,但是不能打印镂空产品。
FDM is melt deposition molding method. The materials of FDM are generally thermoplastic materials, such as wax, ABS, nylon, etc., which are fed in filaments. The material is heated and melted in the nozzle. The nozzle moves along the part profile and filling track, extrudes the molten material at the same time, and the material solidifies rapidly. And condense with the surrounding materials. In the process of making hand mold, FDM has relatively low price, harmless materials and no mold cost. It can make a variety of colors, but it can not print hollow products.
FDM加工完的手板模具有较明显条纹,成型精度相对较低,需要设计和制作支撑结构,成型时间较长。
The handboard die processed by FDM has obvious stripes, the forming accuracy is relatively low, the supporting structure needs to be designed and manufactured, and the forming time is long.
6.真空复模
6. Vacuum compound mold
真空复模是利用产品原型(如:SLA或手板加工)在真空状态下制作出硅胶模具,并在真空状态下采用PU 材料进行浇注,从而克隆出与产品原型相同的复制件。
Vacuum replica is to make silica gel mold under vacuum by using product prototype (such as SLA or hand plate processing), and pour it with PU material under vacuum, so as to clone the same replica as the product prototype.
真空覆膜是目前全世界使用普遍的手板复制技术;技术可应用于改变产品原型的材质、组装样机或进行产品小批量生产等方面,以满足产品开发过程中的性能测试、市场推广以及送检、审批等需求;选用不同的PU材料,可以复制橡胶零件、透明零件、耐高温零件等,普通PU 材料较脆、韧性及耐高温都比较差。
Vacuum coating is a common hand board replication technology all over the world; The technology can be applied to change the material of product prototype, assemble prototype or carry out small batch production, so as to meet the needs of performance test, market promotion, inspection and approval in the process of product development; Different PU materials can be used to copy rubber parts, transparent parts, high temperature resistant parts, etc. ordinary PU materials are brittle, poor toughness and high temperature resistance.
7.低压灌注
7. Low pressure perfusion
低压灌注又名低压反应注射成型,是应用于快速模制品生产的一项新工艺,它将双组份聚氨酯材料经混合后,在常温、低压环境下注入快速模具内,通过材料的聚合、交联、固化等化学和物理过程形成制品。低压灌注生成手板模具具备效率高、生产周期短、过程简单、成本低的优点,适用于产品开发过程中的小批量试制,以及小批量生产的、结构较简单的覆盖件和大型厚壁及不均匀壁厚制品的生产。
Low pressure injection, also known as low pressure reaction injection molding, is a new process applied to the production of rapid molding products. After mixing the two-component polyurethane materials, it is injected into the rapid mold at room temperature and low pressure, and the products are formed through chemical and physical processes such as material polymerization, cross-linking and curing. The low-pressure pouring hand plate mold has the advantages of high efficiency, short production cycle, simple process and low cost. It is suitable for small batch trial production in the process of product development, as well as the production of small batch production, simple structure panels and large thick wall and uneven wall thickness products.
8.钣金制作
8. Sheet metal fabrication
钣金制作即对钢板、铝板、铜板等金属板材进行加工,包含激光切割、冲压、折弯等,钣金加工的原材料的显著特性就是同一零件厚度一致。
Sheet metal manufacturing refers to the processing of metal plates such as steel plate, aluminum plate and copper plate, including laser cutting, stamping and bending. The remarkable characteristic of raw materials for sheet metal processing is that the thickness of the same part is the same.
The above is Jinan hand board http://www.jrjmockup.com Thank you for checking the information of our company in your busy schedule. If you want to know more, you are welcome to call for consultation!
相关资讯